Mary Ruth Giansante Scholarship Essay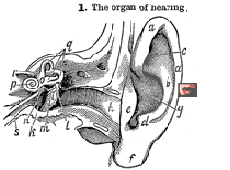 Hearing Voices
is an hour of radio's best: a sixty-minute stream of adventurous audio. Each episode mixes broadcasts, podcasts, sound-portraits, slam poets, docs, radio dramas, features, and found-sound, all bound together by a common theme.
Weekly Hours: Aired 2008–2012
141 (2012-09-05)Ayahuasqueros: Amazon Shamans
In May 2012, Soundwalk Collective traveled into the heart of the Peruvian Amazon to document the ancient chanting rituals of the Ayahuasquero, the Master Shaman and practitioner of plant medicine. The shaman consumes a potent brew made from the Ayahuasca, a sacred vine of the Amazonian jungle, the "vine of the souls". The brew induces a powerful psychedelic experience that causes visual and auditory hallucinations. This hour we present a radio essay by anthropologist Jeremy Narby, a impressionistic mix of the recordings of the Collective's time with this plant and these people. Listen…
140 (2012-08-29)John Cage: September 5 1912 – August 12 1992
A tribute to the composer on his 100th birthday: We listen in on a 1942 John Cage radio play, "The City Wears a Slouch Hat." We have a vox-pop asking "Who's John Cage?"; an audio illustration by Jay Allison of a "John Cage and Merce Cunningham" collaboration; an excerpt from the film "John Cage: Ecoute (Listen)"; and, from the series Echoes, "Thoughts in Sound: John Cage- Imaginary Landscapes." Laurie Anderson and Ken Nordine offer homages to the composer. And we hear Cage's "In a Landscape," Suite for Toy Piano, and "Variations IV." Listen…
139 (2012-08-22)Sports Report: Athletic Endeavor
Producer Scott Carrier's wife learned early, in her "Swimming Lessons," to skim beautifully across the water. The National Track and Field Hall of Fame commissioned sound-artist Ben Rubin to make audio art from interviews with athletes, who tell themselves "We Believe We Are Invincible." Like many gay men, Mark Allan, didn't appreciate "Football," until the day he watched and learned. Producer Katie Davis kept a "Basketball Diary" as she coached the kids in her downtown DC team, part of her series Neighborhood Stories. And in spin class, "Everybody Scream," from the new APM improv podcast, "The Truth, produced by Jonathan Mitchell." Listen…
138 (2012-07-04)Out of the Blocks: One City Block, Everybody's Story
What does an city block sound like? Aaron Henkin of WYPR-Baltimore and electronic/hip hop musician Wendel Patrick hit the streets, and spent several months documenting the stories, voices, and people who populate the 3300 block of Greenmount Avenue, in Baltimore. We go inside the hair salon, the tattoo parlor, and the check cashing business. We talk to a street preacher and homeless street people. This part of the city is a collection of different nationalities, ethnicities, and religions; in other words: an All American block. Listen…
137 (2012-06-20)In the Mountains: Towards the Summit
Heading towards the summit: NPR's Alex Chadwick finds the "Ah Toy" Chinese Gardens hidden in the mountains of Idaho's Payette National Forest. Scott Carrier scales Utah's Wasatch Range for some spring skiing. Quiet American gathers sounds in Nepalese mountain Towns. Joe Frank attempts an ascent of K2, the planet's second tallest peak — not all our treks are successful. Listen…
136 (2012-05-30)Where Wild Things Are: Maurice Sendak Memorial
A memorial to recently departed cultural innovators: Beastie Boy bassist and rapper Adam Yauch — aka, "MCA," British hairdresser Vidal Sassoon, pioneer FM rock n' roll disc jockey Pete Fornatale, and mostly we hear mostly we hear children's literature author/illustrator Maurice Sendak, along with all the music and movies inspired by his 1963 classic, "Where the Wild Things Are."
Listen…
135 (2012-04-11)Shades of Gray: Life & Choice; Pro-life, Pro-Choice
An hour-long audio mosaic about abortion in America: Pro-choice. Pro-life. Most people have already chosen sides in the ongoing debate, so why revisit the issue? Shades of Gray shares a range of stories told by people young and old who have been directly affected by abortion, instead of the polemics of irreconcilable extremes. It's a carefully crafted audio mosaic and a stark portrayal of the intensely personal nature of our relationship with abortion. Winner of the 2004 Golden Reel for National Documentary. Listen…
134 (2012-03-21)Close to Death: At Life's End
It takes "Four Seconds" to hit the water from the Golden Gate Bridge — producer Jake Warga's friend took that fatal jump. NPR's Josh Darsa interviews "The Man with the White Cane," a blind man who fell under a subway train. Carmen Delzell's 89-year-old "Grandmother's Hip" is broken. Scott Carrier talks to the family, the doctors, even the grave digger, to everyone affected by "The Death of Ruth Tuck. And we hear an answering machine "Kaddish" for producer Barrett Golding's father. Listen…
133 (2012-03-07)Destination Unknown: Getting Nowhere, Slow
Getting Nowhere, Slow: Producer Scott Carrier hitchhikes cross-country. Tony Joe White give directions to the swamp. Ben Walker brings books to a Balkan war criminal. Donna, a supermarket check clerk, dreams of faraway places, in the ZBS radio soap, Saratoga Springs. And People Like Us find an Arkansas Explorer. Listen…
132 (2012-02-15)Musicality of Speech: Spoken Melody
A history of what composer Steve Reich call "speech-melodies:" We start with Riech's 1965 tape-compositions, then move to Reich Remixed, sampled and mashed-up several decades later. Composer Adam Goddard makes music from his grandfather's stories of "The Change in Farming." We hear David Byrne and Brian Eno's spoken-word experiments and a collage called "Fundamentals: Musical Preachers." And we replay the classic Radiolab story on unintentional music, "Sometimes Behaves So Strangely." Listen…
131 (2012-01-25)Voices from Tahrir: Portrait of a Revolution
January 25, 2011. One year ago, a revolution began in Cairo's Tahir Square. For the next eighteen days, millions of Egyptians across the country would demonstrate in the streets, demanding the end of their 30-year dictatorship. They were inspired by Tunisians, whose protests, that same month, had forced out the authoritarian regime of President Zine El Abidine Ben Ali. Now it was time for Egyptian President Hosni Mubarak to go. A few weeks after the protests, the advocacy group Human Rights Watch interviewed some of the organizers of the January uprising: union leaders, civil rights workers, and young social media activists. These Human Rights Watch interviews provide a rare, eyewitness account of a revolution, told by the Egyptian people, the activists, human rights defenders, and bloggers who persevered during those eighteen days. These are the "Voices from Tahrir. Listen…
130 (2012-01-11)Shortcuts 2011: A Year in An Hour
Speeches, songs, events, and people who past last year: We hear Queen Elizabeth, Occupy Wall Street, The Arab Spring, Osama Bin-Laden's death, Japan's nuclear accidents, North East floods, Texas fires, GOP presidential candidates, Michael Moore, and Charlie Sheen. Music includes: PJ Harvey, Ry Cooder, Fleet Foxes, Bright Eyes, The Coasters, John Barry. Tributes to: Steve Jobs, Jerry Leiber, Andy Rooney, Joe Frasier, Gil Scott Heron, Hubert Sumlin, Wild Man Fischer, Amy Winehouse, Clarence Clemons, Harry Morgan, Sylvia Robinson, Carl Gardner, Wildman Fischer, Phoebe Snow, Jack Lalane. Listen…
128 (2011-12-14)Prisoners of War: Battle of the Bulge
In December 1944 the Allies were closing in on Germany. HHitler had a desperate plan to save the Third Reich, a massive assault he believed would so demoralize that the Allies, they would seek a separate peace, leaving only the Russian army on the eastern front. On December 16 the Germans unleashed an offensive that would become the most brutal battle of the European war: the Battle of the Bulge. Nineteen thousand Americans were killed, about the same number were taken prisoner. We hear from four Americans soldiers about their time — before, during and after — in a German POW camp. Listen…
127 (2011-12-07)Behind the Beat: Inside Musician's Minds
Music makers on making music: French vocalist Camille, Brazilian percussionist Cyro Baptista, a Hidden Kitchen at a Mozart Festival, and a high school sax player with immigration issues. Stories from the Kitchen Sisters, Long Haul Productions and the series Musicians in Their Own Words. Listen…
126 (2011-11-16)Joe Frank: God and Girls
An hour under the influence of radio maestro and master storyteller Joe Frank, featuring many of Joe's sonic co-conspirators, including David Cross (Fox "Arrested Development"), Laura Esterman (ZBS "Ruby"), Larry Block (PBS "Sesame Street"), and Grace Zabriskie ("Twn Peaks," HBO "Big Love"). Deep and dark does not begin to describe the solitary, ponderous melancholia that is a Joe Frank story. Listen…
125 (2011-11-02)City of Angels: An Ode to Old L.A.
Joe Frank talk to a homeless man on the streets of Los Angeles. David Greenberger visits Senior Centers in East LA. Pastor Michael Cummings patrols the grounds of at Jordan High School, Watts, California. And we hear excerpts from Tom Russell's "Hotwalker," an Americana ode to old LA, the music and the culture, with beat outsiders, religious revivals, and L.A. poet Charles Bukowski. Listen…
124 (2011-10-19)Walk in the Park: National Parks, Neighborhood Parks
National Parks, Neighborhood Parks: Scott Carrier climbs Angel's Landing in Zion National Park. Jay Allison goes deep into the Everglades with Lance Corporal James McMullen, author of "Cry of the Panther." Katie Davis introduces us to her neighbors in William Pierce Community Park, DC. And Yellowstone's geyser guy, geologist Rick Hutchinson, gets us up close and personal with the Park's hydrothermal features. Listen…
123 (2011-10-05)Cystic Fibrosis: Living with CF
Laura Rothenberg audio-documents two years of her life with CF, in the classic Radio Diaries story "My So-Called Lungs." A new piece by Catie Talarski of WNPR, Connecticut Public Radio, "Four Failings Lungs," follows two other CF patients; one wants a lung transplant, the other does not. And StoryCorps brings us one of the longest-surviving lung-transplant recipients, Howell Graham, who had both lungs replaced in 1990. Listen…
122 (2011-09-07)Prisoner of Zion: Religious Fundamentals- 9/11/11
Shortly after the World Trade Center fell in autumn 2001, it became clear the United States would invade Afghanistan. Producer Scott Carrier decided he ought to go there too. Why? To see for himself: that's what writers do. Who are these fanatics, these fundamentalists, the Taliban and the like? And what do they want? For the weekend of 9/11/11, Hearing Voices from NPR presents "Prisoner of Zion." Carrier narrates his trip to Afghanistan. With his young guide and translator, Najibulla, they tour the horrors of war. Years later Naji tells Scott he must leave his homeland — the dangers for a translator have become extreme. Scott gets Najibulla accepted at Utah Valley University. Naji, it turns out, handles the Mormons quite well, while Scott, teaching at the same school, has a hard time with them. At the end Naji is graduating, about to get married, and start a new job; while Scott wonders whether he can stand teaching another year — or if he'll wind up on the street like Naji. Listen…
121 (2011-08-24)Engine Overdrive: Ode to Internal Combustion
Engine Overdrive: Ode to Internal Combustion. We talk to people with oversized engines: on Harley's, and Low Riders, at race tracks and drag strips. Music from Big Stick (aka, Drag Racing Underground) and an opera, "The Miracle of Cars," by Robert Ashley. Off to the races at the Long Beach Grand Prix and the Bonneville Salt Flats. Some classic comedy car ads, and hanging with Hog riders. Listen…
120 (2011-08-03)Dear Diary: Audio Journals
Audio documents of daily life: From Radio Diaries a Teenage Diary of "Nick In Salt Lake City, from Home School to High School." Recording an ascent of "Cho Oyo, 8201m," the sixth highest mountain in the world. A transgender tells her mother she's gay, in "Dia's Dairy." And in "Carmen's Diaries" a woman rediscovers what she wrote as a girl. Listen…
119 (2011-07-20)Trouble: From Bad to Worse
From Bad to Worse: A private investigator empathizes with the criminal element. Katie Davis hunts the vermin of her rat-infested DC neighbor. Joe Frank read the nightly news: no wonder we're all so depressed. And somehow a KGB-led road trip thru the Republic of Georgia has gone wrong. Listen…
118 (2011-07-06)Hiker/Biker: Self-Propelled Travels
Self-propelled travels: We walk five thousand miles with a Fanatic Reactionary Pedestrian. We pedal thru Yellowstone and Teton Parks. And we trek with the Queen of Bhutan to remote villages, promoting what-they-call Gross National Happiness. ("The Queen's Trek" is an Outer Voices production — they were first foreign journalists allowed to accompany a Bhutanese monarch on the trek, and the first to interview the Queen.) Listen…
117 (2011-06-08)War Torn: Weapons-Grade Radio
A weapons-grade hour of wartime radio: The people who start the fight, and the people who pay the price. The words of Churchill, Bush, Rumsfeld, LBJ, MacNamara, J. Robert Oppenhiemer, and a Hiroshima survivor. Carl Sandburg reads his poem "The Unknown War." Scott Carrier reports from an Afghan battlefield in November 2001. Ryuichi Sakamoto has a musical contemplation of "War & Peace." And "Prayer Circle: Path to Zero," a CD for global nuclear disarmament. Listen…
116 (2011-06-01)Homeless: Living on the Streets
The voices of people who were or are homeless: Carmen Delzell takes "Crazy John" into her home. Scott Carrier spends a night in DC "Gospel Mission" shelter. The "Land of 10,000 Homeless" is a Minneapolis music/audio documentary project. Dmae Roberts interviews a young homeless girl in "Miracle on the Streets." The Homeless Writers Coalition performs poetry put to music. Homeless people tell their stories to StoryCorps. And the Kitchen Sisters visit with street and low-income people whose main cooking utensil is the the "George Foreman Grill." Listen…
115 (2011-05-11)Refugees: Forced to Leave
The journeys of people driven from their homeland by war, disaster, and religious and political persecution: We travel "From Afghanistan to Amarillo," "From Sudan to Omaha," "From Burma to Indianapolis," and "From Iraq to Detroit" (stories in the One Thing series). Mountain Music Project records "Blues for the Karen" in a Thai/Burma border refugee camp. A "Cargo Flight to Somewhere" starts in the Congo and ends in an airport detention center (a song/story for Crossing the BLVD project, Queens NYC). And "Refugee Dreams" of Vietnamese, Laotians, and Cambodians, now living in Portland, Oregon (Crossing East story). Listen…
114 (2011-04-20)Psychological: States Of Mental Health
States Of Mental Health, in three diagnoses: Depression, Amnesia, and Mental Breakdown. Cameron Ledoux talks with his dad about his father's depression. Scott Carrier goes looking for amnesia victims. And a sonic journey into the depths of mental breakdown — a first-person account told by the person losing grip on reality, and her friends who witnessed the descent. Listen…
113 (2011-03-30)Hippies: Flying our Freak Flag
Tuned in and turned on: Interviews with Merry Pranksters (Carolyn Garcia and George Walker). The Beautiful People remixes Jimi Hendrix. Johhny Depp conjures Hunter S Thompson. And a walk down Haight Street, looking for the lost generation of the 1960s. Listen…
112 (2011-03-16)Native America: Our Nation's First Nations
A tour of our nation's First Nations: NPR's Alex Chadwick rides into the Bitterroot Mountains with Natives and Forest Service workers. We paddle the Pacific Coast with the Canoe Nations of the Northwest. And native poets Henry Real Bird, Joy Harjo, John Trudell and Keith Secola sing us the stories of their homes and ancestors. Listen…
111 (2011-02-23)Guitar Heroes: Pickers, Pluckers, Players
Pickers, Pluckers, Players: The bad man of blues guitar, Charley Patton. A Master Class with classical guitarist Christopher Parkening, narrated by Susan Stamberg. Bass and steel guitarist Musicians In Their Own Words. Learning to play with Lemon Jelly and Birdsongs of the Mesozoic. And Asian stringed instruments recorded by the Mountain Music Project. Listen…
110 (2011-02-16)Mormon Fringe: Life with Latter Day Saints
Practicing polygamy, finding pockets of Polynesian Mormons, and converting the lost Native-American Israelites: "Saints and Indians," a Homelands Production, on the Latter-Day Saints school for Navaho children — restoring their original place as the lost Kingdom of Isreal. A "Utah Luau" with displaced Hawaiians. And Scott Carrier's sound-portrait of the "Last Days" plural marriage sects of Manti, Utah. Listen…
109 (2011-02-02)Musical Memory: The Soundtrack of Our Lives
The Soundtrack of Our Lives: Selected stories from the series "Musicians in their own words" and "Song and Memory", which asks the musical question: What one song do your remember most from your childhood? Also Melissa Block interviews musician Abigail Washburn about her project Afterquake: creating sound poetry with the children who survived China's 2008 earthquake. Listen…
108 (2011-01-19)Making Music: For a Living, For a Life
Making Music, For a Living, For a Life. 1930s Florida folk music in the turpentine camps — a WPA project with Zora Neale Hurston and Stetson Kennedy. The Maddox Brothers and Rose, a California country star. A North Carolina preacher's son plays everything on guitar. And a whistler on the streets of Mexico City. Listen…
107 (2010-12-29)Strange Days: Paul Bowles, Coyle & Sharp, Ayahuasca
Way beyond the norm: Host Larry Massett has an audio essay on the life and literature of Paul Bowles (December 30, 1910 – November 18, 1999) on his 100th birthday. The original mock man-on-the-street interviews, Coyle & Sharpe turn the everyday into the extremely strange. Producer John Rieger is enveloped in an Amazonian Ayahuasca expedition, a tale of ritual drugs and tourism. Listen…
106 (2010-12-15)Courage to Create II: Interviews with Artists
The conclusion of this 1978 NPR/CBC radio classic, featuring interviews with artists on the origins of the creative impulse. Interviewees include psychologist Rolly May (author of The Courage to Create), scupltor Ernst Neizvestny (translation read by Mike Waters), jazz violinist Joe Venuti, composer Harry Somers, classical guitarist Larry Snitzler, dancer Francesca Corkle (Joffrey Ballet), actor/director Jeanne Moreau, stained glass artist Rowan LeCompte, photographer Henri Cartier-Bresson. Listen…
105 (2010-12-08)Courage to Create I: Interviews with Artists
A 1978 NPR/CBC radio classic, featuring interviews with artists on the origins of the creative impulse. This first of two hours includes psychologist Rolly May (author of The Courage to Create), classical guitarist Larry Snitzler, actor/director Jeanne Moreau, pianist Loren Hollander, photographer Henri Cartier-Bresson, stained glass artist Rowan LeCompte, mezzo-soprano Fredericka von Stade, painter Harold Town, novelist Marie Claire Blais, flautist Jean-Pierre Rampal, folk guitarist Leo Kotke. Listen…
104 (2010-11-10)Vet Vox: Voices of Veterans
For Veterans Day: Vietnam, Korean, and World War Two vets, recorded by StoryCorps, along with a Marine Sergeant's recent "Don't Ask Don't Tell" discharge. And we hear plug into the iPods of active-duty troops in Iraq, aksing them what they're listening to, and what their lives are like. Listen…
103 (2010-10-27)Political Party: For Election Week
Let's rev-up this election process with a Political Party, crisscrossing the county collecting opinions: Scott Carrier in Salt Lake City watches his mayor debate Fox News host Sean Hannity, as the audience prepares for battle. Oregon kids brief us on the Constitution. Chicago college students discuss politicians. Montana pols talk politics. Howard Dean screams. We hear two opposing musical messages about the Obama administration. And we Auto-Tune the News, turning speeches info songs. Listen…
102 (2010-10-20)Lost Critters: Dogs, Cats, a Pig, & 1M Camels
Some Dogs, Some Cats, One Pig, and a Million Camels: Camel racers ride the wild herds of Australia. Leo Grillo's DELTA Rescue locates lost pets in Los Angeles. Piggles eavdes the butcher block, and wanders the backwoods near Washington DC. And the mythical Mama Chaos leads the feral dogs of Los Alamos. Listen…
101 (2010-10-06)John Ono Lennon: A Memorial and Celebration
On Monday October 9, 2010, John Lennon would have turned 70 years old. "John Ono Lennon" is an hour public-radio memorial and celebration, much of it told in Lennon's own words and musics, from interviews, albums, outtakes, antics and poetics. The hour features: "All We Are Saying" by Barrett Golding- Lennon sings, talks, and testifies about peace, family, and art. And "The Day John Lennon Died" by Paul Ingles- Members of the generation jolted by Lennon's death recall how they heard the news and how deeply this ex-Beatle's life affected theirs. Listen…
100 (2010-09-29)Stories of Transformation: Character and Change
Two audio diaries about character and change: a street kid who decides to wise-up and a person born in the wrong body. We hear two people documenting their own personal transformation. "Finding Miles" is the story of a person named Megan who began a slow and difficult transition into manhood, into becoming Miles. "Running from Myself" is the story of of boy who used to rob people, and his decision to stop. Listen…
099 (2010-09-22)Polk Street Stories: San Francisco USA
An oral history of San Francisco's premiere queer neighborhood, told by those who've called it home: Public Historian Joey Plaster spent a year gathering 70+ interviews from people experiencing Polk Street's transition from a working class queer neighborhood to an upscale entertainment district. Polk Street's scene predates the modern gay rights movement. It was a world unto itself, ten blocks of low rent hotels, bars and liquor stores, all sandwiched in between the gritty Tenderloin, City Hall, and the ritzy Nob Hill: a home invented by people who had no other home. A Transom Radio special. Listen…
098 (2010-09-01)Working Class: For Labor Day
What we do for a living: Mohawk ironworkers on the Twin Towers; a Radio Dairy from a scissors sharpener; exercises for existential overworked, undervalued employees; percussive postal clerks in Ghana; a man with 800 jobs; and what happens when there is no work… anywhere: the 1940 Great Depression "Voices from the Dust Bowl." Listen…
097 (2010-08-25)Crow Fair II: Apsaalooke Nation Celebration
The final part of this two-hour special: A century ago the six Crow Reservation Districts came together for a cultural gathering with other Great Plains tribes. The Crow Fair honors that tradition with a "giant family reunion under the Big Sky." Every August is now Crow Fair in southeastern Montana, with a parade, a Pow Wow, and a rodeo. In 1977 a team of NPR producers and recordists spent a week collecting sounds and interviewing people at this annual event with the Crow people: the Apsaalooke Nation. Listen…
096 (2010-08-18)Crow Fair I: Gathering the Tribes
A century ago the six Crow Reservation Districts came together for a cultural gathering with other Great Plains tribes. The Crow Fair honors that tradition with a "giant family reunion under the Big Sky." Every third weekend of August the Apsaalooke Nation puts on a five-day festival in southeastern Montana, with a parade, Pow Wow, rodeo, and traditional and fancy dancing. In 1977 a team of NPR producers and recordists spent a week collecting sounds and interviewing people at this annual event. This early ambient sound-portrait breathes with the arts and activities of the Crow people. Part one of two. Listen…
095 (2010-08-11)The Adoption Circle: Children, Parents, Families
First-person accounts from all sides of adoption. Stories about living with questions and searching for answers. We hear from birth families (mothers, siblings and a father), adoptees (both kids and adults), and various adoptive families including open adoption and international adoption (China). Producers for Transom.org by Samantha Broun and Viki Merrick with help from Jay Allison. Listen…
094 (2010-08-04)Working with Studs: America's Greatest Listener
A Transom.org tribute to the great broadcaster and author Studs Terkel (1912-2008): For many years, Transom.org editor, Sydney Lewis, worked side by side with Studs on his radio show and his books. For this remembrance, a blend of documentary and reminiscence, she brings together a crew of Stud's co-workers. They share great stories and wonderful previously-unheard tape of Studs himself. Listen…
093 (2010-06-23)Lewis & Clark Trail II: The Columbia River
Biking & Mic-ing the Lewis & Clark Trail; part two, down the Columbia River to the Pacific Ocean: Barrett Golding and Josef Verbanac, a radio producer and an English professor, a Jew and a Sioux, bicycle from mountains to the sea, looking for hidden histories. Listen…
092 (2010-06-16)Lewis & Clark Trail I: The Missouri River
Biking & Mic-ing the Lewis & Clark Trail; part one, up the Missouri River into the Rocky Mountains: Barrett Golding and Josef Verbanac, a radio producer and an English professor, a Jew and a Sioux, bicycle from Missouri to Montana, enduring floods, war, worms, mud, and myriad Lewis & Clark festivals. Listen…
091 (2010-05-19)Bad Trip: Your Next Vacation
Obscure tours and offbeat retreats thru Americana: Filmmaker Tony Buba takes the Long Haul Productions team around his hometown of Braddock, Pennsylvania, a once thriving steel town, now one-tenth the town it was in population. Scott Carrier transports visiting Tibetan monks around the U.S. West. The town of Boonville, California has it's own language: Boontling, a story by Ginna Allison. And writer Mark Allen tours Universal Studios and pretty much loses his mind. Listen…
090 (2010-05-12)On Horseback: Equine Athletes
A couple equestrian classics from the NPR archives: Olympian Bruce Davidson shares his techniques for training equine athletes, with NPR's David Molpus. Josh Darsa and a team of sound-recordists are at Belmont Stakes for the third leg of the Triple Crown of Thoroughbred Racing. And a poem by singer Annie Gallop about the poem that unleashed her love of horses. Listen…
089 (2010-04-21)Musicians' Minds: Interviewing Music Makers
Musicians minds sometimes work differently. So interviews with musicians sometimes take unexpected turns: Host Lynne Neary's interview with David Byrne ends up with her answering his questions. Mickey Hart takes us on an audio tour of his extensive worldwide percussion collection. Negativland turns their NPR interview into audio art. Musicians In Their Own Words surveys the sonic spectrum of musicians warming up for a performance. Listen…
088 (2010-03-31)Scene of the Crime: Victims, Cops, and Criminals
There will be blood: An archival interview with 1950s NYC crime scene photographer, Weegee; then excerpts from old time radio's "Casey, Crime Photographer" and "Dragnet." Nancy Updike of This American Life spends the day with professional "Crime Scene Cleaners." A sound-portrait of a convicted "White Collar Criminal," by Adam Allington. And host Jake Warga does a good deed, for which he ends up assaulted, bleeding, and hospitalized. Listen…
087 (2010-03-24)Thumb and Thumber: The Joy of Hitchhiking
Is hitchhiking the great American adventure sport or just a risky last resort for folks who can't come up with bus fare? Producer Jonathan Mitchell offers a "Beginner's Guide to Hitchhiking". Scott Carrier relates a hitchhiking adventure involving "New Shoes" and a letter to the Dalai Lama. And host Larry Massett drives a battered Olds 88 from New Mexico to Florida, picking up every hitchhiker on "The Road" he sees — no matter how dangerous-looking. Listen…
086 (2010-03-10)WHER-Memphis: All Girl Radio
The first all-girl radio station in the nation, WHER-Memphis, went on-air in 1955. It was the brainchild of sound legend Sam Phillips, who created the groundbreaking format with money he raised from selling Elvis Presley's Sun Studios contract. Women almost exclusively ran the station. They read the news, interviewed local celebrities, and spun popular records. They sold and produced commercials, directed and engineered programming, and sat at the station's control boards. "WHER: 1000 Beautiful Watts" was produced by the Kitchen Sisters for their Lost and Found Sound series. Listen…
085 (2010-02-24)Protest: From the National Mall to Town Halls
We hear crowds and confrontations at the "Town Halls 2009" collective cross-country chaos. "Protest 1968-2008" is four decades of marches and musics, montaged by Ann Heppermann and Kara Oehler. Scott Carrier introduces a junta-threatening Burmese rock band, Iron Cross. Tea Partiers and single-payer proponents shout outside a Presidential health care whistle stop; there's debate, division and a "Day of Democracy". NPR's Jeff Kamen takes to the DC streets amid a police crackdown on an anti-war rally — from ATC's first broadcast day (May 1971). Listen…
084 (2010-02-17)Place Your Bets: What Happens in Vegas
We play keno, cards, and craps in Sin City: Scott Carrier stays up all night in America's gambling Mecca: "Vegas", baby. "Casino Suite" is three pieces for strings, winds, and Vegas dice table worker, composed by Phillip Kent Bimstein. Jazz bassist Kelly Roberti lost his bass to the "Keno Machines". NPR host Alex Chadwick pits his wits against the casino regular playing "Poker at the Ox". Joe Frank's "Old Gambler" gets on the wrong side of Sin City's collection crew. And playwright John Ridley's "Lock It Up" is set inside the Hollywood Park Casino, which is neither in Hollywood nor a park. Listen…
083 (2010-01-27)Shortcuts- 21st Century III: The First Decade
The final part of our three hour-long retrospective of the 21st Century's first decade. A sonic survey of Christ's passion, planetary climate change, presidential contenders, Ponzi schemes, collapsing economies, and all the stories and celebs of 2006-2009. (Produced by Peter Bochan of All Mixed Up, WBAI-NYC and WPKN-Bridgeport CT.) Listen…
082 (2010-01-20)Shortcuts- 21st Century II: The First Decade
The second of our three hour-long retrospective of the Aughties. The Iraq war, the missing WMDs, the Indian Ocean tsunami, the Katrina flood, and sounds, speeches and songs from 2003 thru 2005. (Produced by Peter Bochan of All Mixed Up, WBAI-NYC and WPKN-Bridgeport CT.) Listen…
081 (2010-01-13)Shortcuts- 21st Century I: The First Decade
The first of a three hour-long retrospective of the first decade, of the century, of the millennium. Beginning with the 2000 election and recounts, from Bush, Gore, Bill and Hill; thru 911, Homeland Security, and Afghanistan. A survey of selected speech, song, and soundbites from 2000 thru 2002. (Produced by Peter Bochan of All Mixed Up, WBAI-NYC and WPKN-Bridgeport CT.) Listen…
080 (2010-01-06)Elvis Aaron Presley: Birthday Party
Elvis Presley (Jan 8 1935 – Aug 16 1977), a 75th Birthday Party: Long Haul Productions rides the bus to Graceland, talking to the EP pilgrims. Producer Adam Allington rides along with a policeman and Elvis impersonator. The Residents storytell the allegorical "Baby King." Knonos Quartet performs "Elvis Everywhere". Gillian Welch expounds her biographical song "Elvis Presley Blues". Go Home Productions mashes up a "Strung-Out King" on-stage meltdown. And from Joyride Media & Sony's Elvis 75 project, we hear Elvis' friends and bandmates recall his righteous faith in both religion and rockin'. Listen…
079 (2009-12-23)Sacred Places: Maps to Heaven
Host Alex Chadwick charts "The Geography of Heaven" from the holy Hindu city of Vrindavan, India. Barrett Golding finds "Sacred Spaces" around Montana in a Buddhist woman's home, a Methodist prairie church, a Soiux Sundance, and a sculptor's ranch. Dmae Roberts climbs to a "Temple in Taiwan" with 100 people singing. Judith Sloan gathers "Incantations" in Queens, New York, prayers from churches, mosques, synagogues, apartments, and public gatherings. And Hammad Ahmed get's "Lost in Ritual" with American Muslims searching for places to pray and ways to find Mecca five times daily. Listen…
078 (2009-12-09)Shopping for Santa: A Season's Greeting
Holiday spirits and communal consumption: We go shopping at "City X," a history of America's malls and their creator, architect Victor Gruen, told by producer Jonathan Mitchell. And "T'is Season" is home recordings, a woman homesteader remembering brutal North Dakota 1920s winters, blues legend Brownie McGhee describing homemade Christmas presents, a father recounting St. Nick's the fire escape entry, and an grandfather employing a snow machine to enhance a plastic Christmas tree; from Ginna Allison's series, A Gathering of Days. Listen…
077 (2009-11-25)AIDS Diaries: For AIDS Awareness Day
Documenting a disease: "Thembi's Diary" follows a South African teenager as she records her life with AIDS, produced by Radio Diaries. In "LiveHopeLove" poet Kwame Dawes travels Jamaica talking to the many HIV/AIDS sufferers on his small island, produced by Outer Voices for the Pulitzer Center on Crisis Reporting. Barbara and Dori Bryon are a "Family with AIDS," the mother unknowingly passed the virus to her daughter in the womb. African children orphaned by AIDS store keepsakes of their parents in a "Memory Box." produced by the Africa Learning Channel. And artists declare AIDS Awareness Day a "Day without Art." Listen…
076 (2009-11-11)Small Town: Rural Routes
Spending time in some shrinking rural American townships: The postmistress of "Tomato, Arkansas" describes her community's dwindling population. "X-Town" is four former Massachusetts municipalities, now flooded to make room for a reservoir. "Slab City" in California never did exist, though it's full of folk who live there. And little Talcott, West Virginia has a big claim to fame as home of "The Legend of John Henry: Steel Drivin' Man." Listen…
075 (2009-11-04)Veteran's Day: Iraq and Afghanistan Vets
Voices from the Armed Forces: "Project Healing Waters" teaches wounded warriors, including amputees, to fly-fish; we spend a day catching trout at Rose River Farm in Virginia. "Operation Homecoming" is an NEA book project featuring writings and readings by vets returning from the Iraq and Afghanistan conflicts. "Winter Soldiers" is testimony by soldiers and marines at the Iraq Veterans Against the War hearings. "Sword to Ploughshare" follows a member of the Farmer-Veteran Coalition: farmers helping veterans helping farmers. And the last Vet we hear is from Afghanistan; he's a former Taliban. Listen…
074 (2009-10-28)Bloody Hell: For Halloween
An hour of horror for All Hallows' Eve, the first half is bloody, the second goes to hell: ESP, dreams and intuition drip "Blood on the Pulpit" by David Greenberger. La Llorona, the crying woman, is Mexico's bogeyman. ZBS adapts Cherokee writer Craig Strete's "The Bleeding Man." FM Einheit delves in Dante's DivineComedy in a "Radio Inferno." A woman narrates her found-sound trip to hell with Jesus. Shel Silverstien introduces us to "Monsters I've Met." And the 90 Second Cellphone Chillin' Theater wonders what's in "The Box." Listen…
073 (2009-10-21)Home Team: For World Series Season
For the weeks leading to the World Series, baseball stories from the Public Radio Hall of Fame: Host Gwen Macsai takes a swing at singing the National Anthem. Composer Phillip Kent Bimstein plays ball with the St. Louis Cardinals' "Bushy Wushy Beer Man." Barrett Golding spends a season with the Rookie League. Singer/playwright Terry Allen defines the many meanings of Dug-Out, amid the emerging early 1890s sport of professional baseball. Listen…
072 (2009-10-14)Predator: Hunter and Hunted
For hunting season: Hillary Frank's tale of a teenage babysitter who's siblings think he's a werewolf. Mark Allen fears a toy poodle — the most evil entity known to man. Matmos mixes music with North American Mammals. Long Haul Productions witness a PA Spillway, where tourists toss bread, and the carp amass so thickly that ducks walk the fish's backs for a slice. Norman Strung demonstrates the shrill sound and thrill found in calling for elk. A father and son provide a hunter's perspective of the annual deer breeding cycle. And Alex Chadwick visits hunts wildlife and the wild life in Idaho. Listen…
071 (2009-09-23)Vietnam Vets: Coming Home
The sounds of Saigon, 1972: in combat, on the radio, in the streets, were recorded by Claude Johner for the Folkways recording "Good Morning, Vietnam. Doug Peacock, former Green Beret medic, deals with the PTSD of vets, including himself (interviewed by Scott Carrier). Rich Kepler's war experiences were bottled up and about to burst, until he released them in his poetry (producer: Larry Massett). And producer Katie Davis talks with African American vets, a sound-portrait based on the book Bloods: Black Veterans of the Vietnam War: An Oral History by Wallace Terry. Listen…
070 (2009-09-09)Shortcuts Thru 1969 : From the Moon to Woodstock
A 40th anniversary survey of the year in an hour: the Moon landing, Woodstock, Altamont, Stonewall, Vietnam. The year 1969 in speeches songs and soundbites. With comments and clips from John and Yoko, Iggy Pop, the Smothers Brothers, The Firesign Theater, Monty Python, Richard Pryor, Jagger and Richards, Roman Polanski, Richard Nixon, JFK, Buzz Aldren, Neil Armstrong, Walter Cronkite, Ted Kennedy, Dennis Hopper, Peter Fonda, Arlo Guthrie, Harry Reasoner, and The Black Panthers. Listen…
069 (2009-08-26)Pen to Paper: Writers Charles Bowden & Isak Dinesen
Writer Charles Bowden reports from the US-Mexico border about the drug wars, the poverty, and the environment. His writing is harsh but unflinchingly accurate. Host Scott Carrier has a sound-portrait of Bowden, told by the people he has written about. Then Susan Stamberg revisits the world of Karen Blixen, aka, Isak Dinesen, when she wrote "Out of Africa." And poet Alex Caldiero ponders the writing and sounding of words, with music by Theta Naught. Listen…
068 (2009-08-19)Jean Shepherd 2: A Voice in the Night
Part two of this two-hour tribute to Jean Shepherd, "A Voice in the Night." Marshall McLuhan called him "the first radio novelist." From 1956-1977 Shep spun his late night stories over WOR radio, New York City. PBS gave him a TV series, "Jean Shepherd's America." In 1983 he co-wrote and narrated the film version of his "A Christmas Story." He inspired a new generation of spoken narrative artists who tap into the American psyche. Among them was Harry Shearer, who hosts this two part tribute, from KCRW and NPR. Listen…
067 (2009-08-12)Jean Shepherd 1: A Voice in the Night
Jean Shepherd used words like a jazz musician uses notes, winding around a theme, playing with variations, sending fresh self-reflective storylines out into the night. Marshall McLuhan called Shepherd "the first radio novelist." From 1956-1977 Shep spun his late night stories over WOR radio, New York City. PBS gave him a TV series, "Jean Shepherd's America." In 1983 he co-wrote and narrated the film version of his "A Christmas Story." He inspired a new generation of spoken narrative artists who tap into the American psyche. Among them was Harry Shearer, who hosts this two part tribute. Listen…
066 (2009-08-05)Desert Air: Audio from the Arid Regions
Hot & dry Summer soundscapes: Coyotes, owls, frogs and songbirds are part of "Desert Solitudes," recorded by Bernie Krause and Ruth Happel. Host Ben Adair (APM Global Climate Change Initiative) heads to the ghost towns, abandoned mines, and billion-year old boulders along Death Valley's "Mojave Road." Kraut-rockers Faust dial in "Long Distance Calls in the Desert." The Quiet American sound-captures a nuclear Nevada Test Site warning sign rattling in a "Desert Sun." In the early 1990s, SLC producer Scott Carrier found Nevada"s "Battle Mountain" full of sagebrush, solace and stories. Listen…
065 (2009-07-22)Cowboy: Cheyenne Frontier Days
Host Josh Darsa of NPR spends nine days with rodeo riders in a rural Western town at Cheyenne Frontier Days ("The Daddy of 'em All"), underscored by the history of the "Cowboy" and the wild-west symphonies of Aaron Copland.
064 (2009-07-15)Outer Space: Moon and Beyond
For the anniversary of Apollo 11, the first moon man, launched July 16, landed July 20 1969: Astronauts communicate from beyond earth in "Zero G, & I Feel Fine" and "Last Man on the Moon." President LBJ and Commander Scott Carpenter have a helium-infused confusing phone conversation. Sonic transmissions from deep in our solar system are sent back by Voyager I and II. The Sun and "space weather" emit "Natural Radio" sounds. Christine Lavine laments the loss of planetary status of "planet X." And Laurie Anderson relates a "Night Flight from Houston."
063 (2009-07-01)Lincoln Monument: A Civil War
For Lincoln's birthday bicentennial year and Independence Day, Old Abe, the Civil War, and its still-present aftermath: NPR recreates the "Gettysburg Address." An archival recording of Walter Rathvon, who heard that speech live. Musings by poets Langston Hughes and Carl Sandburg. In the 1950s Tony Schwartz recorded an NYC voxpop "Portrait of Lincoln." Radio Diaries of the last "Civil War Widows," one Union, one Confederate. Producer Jake Warga goes to battle with "Civil War Re-enacters." Performance artist damali ayo sits on our city sidewalks collecting "Reparations." Listen…
062 (2009-06-17)Talking Dads: For Father's Day
Sons, daughters, and dads: Storyteller Kevin Kling shares pancakes with his "Dad." Sarah Vowell is a gunsmith's daughter, in "Shooting Dad." Joe Frank lets us eavesdrop on a father-son phone call between Larry and Zachary Block. Host Larry Massett and several other sons try to get to know their "Lost and Found Fathers." Listen…
061 (2009-06-10)Educating Esme: A Teacher's Diary
While teaching fifth grade in a Chicago public school, Esme Codell kept a journal. This radio hour is based on her book Educating Esme: Diary of a Teacher's First Year, produced by Jay Allison and Christina Egloff for their Life Stories series and Chicago Public Radio. Listen…
060 (2009-06-03)Getting Out: The Education of Jesse Jean
Go to school, keep your grades up, go to college. That's what we tell kids — over and over. What if just leaving your apartment, and walking up the block is risky? What if it feels safer to stay home, keep a low profile. When you do go out, head somewhere safe, like the teen center. That was the world of African American teenager, Jesse Jean. He lived a half block from host Katie Davis in their DC neighborhood. Jesse was lucky enough to get a scholarship to a private boarding school. Katie kept in touch with him. We hear three stories covering seven years. Listen…
059 (2009-05-20)War Memorial: Return to Vietnam
For Memorial Day, two stories recorded in Vietnam: In 1966, a young Lance Corporal carried a reel-to reel tape recorder with him. He made tapes of his friends, of life in fighting holes, of combat, until, two months later, when he was killed in action. His friend and fellow marine remembers him in "The Vietnam Tapes of Michael A. Baronowski" (by Jay Allison for Lost & Found Sound). And host Alex Chadwick's first trip to Southeast Asia was as a soldier in the Sixties. Two decades later, as a journalist, he makes a "Return to Vietnam" to find what has and hasn't changed since the war. Listen…
058 (2009-05-06)Motherly Love: Moms, Young and Old
For Mother's Day: The Radio Diaries of "Melissa, Teen Mom" move her from foster home to starting her own family. Muriel & Walter Murch compose "A Mother's Symphony" from womb sounds. Amy Jo, single mother of two toddlers, is "Surrounded by Lights" (producer: Erin Mishkin). Myra Dean tells StoryCorps of the day her son was killed. Ben Adair takes his mom in search of "Family Baggage." Toronto musician Charles Spearin with his neighbor "Mrs. Morris," in The Happiness Project. Katie Davis admits "I Live with My Mother." And Jake Warga's "Far Side" calendars make metaphor and memories of his mother's life and death. Listen…
057 (2009-04-29)Roof of the World: In the Himalayas
Tibet and Nepal: Walking a circuit alongside pilgrims, yaks and yogis, host Scott Carrier treks one of the world's most venerated — and least visited — holy sites, "Mount Kailash: Cricling the Center of Creation." And we climb to the Nepalese town of "Siklis," going up a mountain and back in time, produced by Larry Massett, narrated by Joe Frank. Listen…
056 (2009-04-15)An Hour of Earth: For Earth Day
For Earth Day, Sounds from the Ground. Walk on the wild side with earthly tales of animals, environments, and outdoor adventure: We canoe Wyoming's "Green River" with Scott Carrier. Tom Lopez of ZBS records some samba "Singing Frogs" in Brazil, or are they toads? "Subtext: Communicating with Horses: is Jay Allison's inter-species conversation. Sarah Vowell has subterranean supper in the Carlsbad Caverns' "Underground Lunchroom.". And poet Andrei Codrescu composes a microcosmic "Environment" based on burgers. Listen…
055 (2009-04-01)Wordshakers: For Poetry Month
Host Andrei Codrescu's "Poetry" redux. Lord Alfred Tennyson leads "The Charge of the Light Brigade." Thomas Edison waxes Walt Whitman's "America." Denise Levertov knows "The Secret." Carl Sandburg wonders "What is Poetry?" (by Barrett Golding). Scott Carrier wonders about "Alex Caldiero- Poet?" Ed Sanders (fmr Fugs) poses "A Question of Fame." In New Orleans a hot-dog vendor, barkeep, and stripper are in the "Poetry Combine (by Larry Massett). Jan Kerouac responds to her father's poetry and parenting in "Jan on Jack" (by Marjorie Van Halteren). Allen Ginsberg runs a "Personals Ad." Listen…
054 (2009-03-25)Food Fight: The Dark Side of the Muffin
A Chinese student shares his recipe for cooking "Carp" and escaping communism. Young Palestinian-American Rocky Tayeh fights food in "My Struggle with Obesity;" and later, surgically, he is "Saying Goobye To Food" (from WNYC Radio Rookies). And Louisiana State Penitentiary inmates prepare "King's Candy: A Prison Kitchen Vision" and concessions for "The Angola Prison Rodeo" (part of the Kitchen Sisters series Hidden Kitchens). Listen…
053 (2009-03-18)Ranchers: Life, Death, Land, Livestock
Life, Death, Land, and Livestock: We spend a year on a sheep ranch, lambing, shearing, selling and "Counting Sheep." Musician Phillip Bimstien bases his classical composition, "Garland Hirschi's Cows," on the voice of a Rockville, Utah cattle-man. And 97-year-old rancher is "Holding His Ground" (produced by Jesikah Maria Ross for Stories from Heart of the Land and Saving the Sierra). Listen…
052 (2009-02-25)Circus Blood: Under the Big Top
A world-class troupe of audio daredevils and media magicians: SF Chronicle journalist Jon Carroll interviews his daughter Shana as she swings thru the air on her flying "Trapeze", from the Life Stories series by Jay Allison. Joe Frank loves the lady "Lion Tamer," an excerpt from his hour "The Dictator." Adam Rosen mixes a medley of the many versions of "The Lion Sleeps Tonight." And Elizabeth Eck returns to the circus family she ran away to join, in Larry Massett's "Circus in the Blood." Listen…
051 (2009-02-18)Dog Tales: Barks, Bites, Best Friends
Tony Schwartz documents the entire first year in "A Dog's Life." Lawrence Ferlinghetti performs his poem "Dog." Scott Carrier encounters a frisbee-catching "Blind Dog." "Dogs in the Yard" is musician Steven Vitiello's multi-bark composition. Jay Allison collects some possible "Dog Dreams." A man and his dog, "John & Nippy," share a rancher's life, and musical duets. Laura Silverman (Sarah's sister) calls about her canine into Jonathan Katz's talk show, "Seeing is Believing." And we end with this doggie treat: an on-air "Cat Bath" from producer Dmae Roberts. Listen…
050 (2009-02-11)Love's Labors: For Valentine's Day
Lovelorn letters to an advice columnist. Women's tales of true but tainted "Cringe Love," from producer Nancy Updike. A "Valentine" from Kevin Kling. "Love & Marriage Atop the Towers," stories of weddings at the World Trade Center, collected by The Kitchen Sisters. Host Amy Dickinson and hundreds of other "Leftover Brides," lining up for mass Moonie marriages. And a "Parent and Child" discussion between Jessica and Scott Carrier on what makes a good marriage. Listen…
049 (2009-02-04)Palestinian Dreaming: Arabs and Jews
"Waking Up" from a nightmare in a city split by three religions, as dreamt by an Jewish soldier, an Arab bomber, and a Mississippi minister; from Joe Frank's hour Time's Arrow. And "The Lemon Tree," on the property of the same family home, in the same family homeland, shared by an Israeli and an Palestinian family; from Sandy Tolan of Homelands Productions. Listen…
048 (2009-01-28)Juarez, Mexico: City on the Edge
Four years of reports on life in the Mexican border-town of Ciudad Juarez, with poverty and corruption, with daily drug-cartel murders and military violence. Told by photographer & Juarez resident Julian Cardona, along with author Charles Bowden, and host Scott Carrier. Listen…
047 (2009-01-21)Snow and Ice: Winter Weather Advisory
Gliding, sliding, and speed: NPR's Alex Chadwick invites America to share their stories of Flexible Flyers and downhill runs in this cross-USA audio "Sledding Party" (produced by Katie Davis). Seven skiers go into the back-country, only six return in this "Avalanche" survivors' story (told to producer Scott Carrier). And host Barrett Golding documents a training day in the life of three women "Olympic Speed-Skaters." Listen…
046 (2009-01-14)All Happy Families: Love and Loss
Tolstoy wrote, "Happy families are all alike; every unhappy family is unhappy in its own way." But sometimes it's hard to tell who is and isn't happy: After decades together, the Nadeaus find their husband/father is a "Crossdressing Family Man" (told by family friend Eric Winick). "After the Forgetting" (produced by Erica Heilman) is an evolution of relationships revealed in conversations between Greg Sharrow, his mother Marjorie, and Greg's husband Bob Hooker, as Marjorie's dementia progresses. Steve Fugate roams the roads of America, walking thousands of miles with a sign stuck over his middle-aged head that reads "Love Life" — because of what happened to his son (produced by Larry Massett). Listen…
045 (2009-01-07)Shortcut Thru 2008: In Speeches, Songs, & Soundbites
An audio scan of Year 2008, from the the Olympics to oil prices, from the elections to the economy. A memorial to those who passed, including Studs Turkel, Eartha Kitt, George Carlin, Bo Diddley, and Paul Newman. And a tribute to the changing of the presidential guard. (Produced by Peter Bochan of MixedUp.com). Listen…
044 (2008-12-31)Memory Book: Looking Back at Life
Recollections, remembrances, and mnemonics for recalling time: Lester Nafzger recalls his life as a litany of "Lynchpins" (as told to Joe Frank, excerpted from his Hour Performer). Host Ceil Muller takes us on a tour of her own memory palace, made bits of unsued of tape recordings she's gathered over the years, in "Persistence of Memorex." "Death in Venice" roams the beach with retired folk in Venice, Florida, finding seashells, shark's teeth and distant memories (written and produced by Larry Massett, narrated by Joe Frank). Listen…
043 (2008-12-24)Go By Train: Riding the Rails
Musician Calvin Johnson (Beat Happening, K Records) hosts train tales: An existential interaction with an automated Amtrak voice. The Kronos Quartet plays Steve Reich's "Different Trains." Singer Jules Shear recalls an on-board performance. A Sound Portrait of a Pullman Porter. A track-hopping hobo named Short Stop. Circus performer Little Jack Horton and poet Charles Bukowski stolen engine car. Segregated train-travel from StoryCorps. The world's largest model railroad. And Calvin's Great Aunt Grace's 1891 train trip. Listen…
042 (2008-12-17)Yes to God: Mother Mary and Thomas Merton
At the Abbey of Gethsemani in Kentucky, NPR's Noah Adams talks to those who know Thomas Merton, the Catholic writer and Trappist monk. Host Beverly Donofrio, reads from her book, Riding in Cars with Boys; then goes on a cross-country quest, "Looking for Mary" in those who see visions of the Virgin, a Sound Portraits production. Listen…
041 (2008-12-10)Christmas Mashup: Holy Days & Silent Nights
A mix of holiday stories, found-sound, and sampled songs: A bell-ringer at the Mall of America. Holiday history as told by second graders. A trip to the toy store. Carols sung by Zulu children in a South African orphanage. And holiday bits from Bing Crosby, George W. Bush, and The Beatles Fan Club Christmas messages. Listen…
040 (2008-12-03)Spirit World: Angels on the Line
A preacher/prank-caller conjures "Alice of the Spirits." Carmen Delzell samples the "Ritual Magic" of a voodoo Santera, soaks in a spirit bath, and prays for sex, adventure, and central heat. Ceil Muller visits "The Psychic Center of the World," the town of Cassadega, Florida. And host Larry Massett spends "A Night on Mt. Shasta." Listen…
039 (2008-11-26)Portrait of a Plague: For AIDS Awareness Day
Sister Agnes Ramashiga's Radio Diaries of "Just Another Day At the World's Biggest Hospital," Soweto — 2000 patients check in daily, half HIV positive. Teenager documents their HIV "Positive Life," by American RadioWorks. Poet Lisa Buscani is "Counting" on her mom's health advice. "And Trouble Came: An African AIDS Diary" is Laura Kaminsky's compositon for viola, cello, piano, and stories of Tamakloe: warrior, tailor, AIDS victim. Life-saving meds brought Krandall Kraus back from the dead, like "Lazarus." And dying mother's writes her son "Letters to Butchie," by Sound Portraits. Listen…
038 (2008-11-19)Let's Eat: For Thanksgiving
An audio Thanksgiving feast. We binge on fattening stories, then purge with a documentary on refusing food. Scott Carrier tours a "Turkey Ranch," following the gobbler from farmyard to frozen food. Joe Frank describes a typically twisted family "Thanksgiving Dinner" (from his program "Pilgrim"). Dean Olscher goes "Chowhounding in St. Paul," searching for Hmong food, with cellphone assistance from Chowhound Jim Leff. And Annie Cheney offers a touching document of her eating disorder, "Concerning Breakfast" from Jay Allison's Life Stories series. Listen…
037 (2008-11-12)Prison: Life Behind Bars
John Mills is "Doing Time" and Sergeant Furman Camel is "Serving 9 to 5;" two Prison Dairies from an inmate and a guard at Polk Youth Institution, North Carolina. (John Mills is out now and co-hosts our hour with Prison Dairies producer Joe Richman.) Voices and sounds of youth in "Lockdown!" at Utah's Washington County Crisis Center, a techno tone poem by composer Phillip Kent Bimstein. Payton Smith calls her mom in prison to discuss "Not All Bad Things," produced by Chana Joffe-Walt and Transom. And "Tossing Away the Keys" at the Louisiana State Penitentiary, Angola Prison, is stories of lifers from Sound Portraits. Listen…
036 (2008-11-05)Paintbrush: Lives of the Artists
Susan Stamberg enlists elementary school kids to evaluate the paintings of "Picasso." Poet Gertrude Stein paints "A Completed Portrait of Picasso." Singer Jonathan Richman believes "No One Was Like Vermeer" but "Pablo Picasso" was never called an @#%hole. And a history of injuries and inspiration unfolds in "Frida Kahlo: Viva La Vida," an audio biography produced by Katie Davis. Listen…
035 (2008-10-29)1968: Summer of Hate
It's another presidential election year; the American people are deeply divided and deeply entrenched in another unpopular war. The topic is not 2008, but 1968. If 1967 was the Summer of Love, maybe 1968 was the Summer of Hate. We hear the songs, speeches, and news reports of the times. We go live to the demonstrations, and drink "The Electric Kool-Aid Acid Test." Listen…
034 (2008-10-22)To War: Getting In and Getting Out
We get out of one conflict and into another. "Goodbye to Saigon" chronicles the day of the last US flights out of the Vietnam War, narrated by Noah Adams and produced by Art Silverman. And Scott Carrier travels the country in early 2003 asking people "Are You Ready?" for war. Listen…
033 (2008-10-15)Political People: On the Campaign Trail
In 1992 producer Barrett Golding found remnants of Jefferson's theories and Toqueville's writings still very much in play, as he followed Montana's two incumbents US Representatives, one Democrat, one Republican. Due to re-apportionment, they were vying for the state's one remaining Congressional seat, on a yearlong statewide game of political musical chairs. And we hear college students in Chicago discuss Democracy. Listen…
032 (2008-10-08)Soapbox: Sampling 20th Century Political Speech
We hang with the mostly homeless protesters, and Scott Carrier, in "Lafayette Square" across from the White House. Writer Dave Eggers helps his brother Bill run for State Representative as a Republican — blood proves thicker than politics. Slam poet Taylor Mali tells us "How to Write a Political Poem." Host Sarah Vowell digs "The Garden for Disappointed Politicians." Audio artist Jesse Boggs choreographs a bipartisan "WMD Waltz." And we hear excerpts from All the Presidents' Inaugurations. Listen…
031 (2008-10-01)The Stamberg Files: Essays, Audio-tours, and Interviews
Susan pulls some pieces she's most proud of from the NPR audio archives: She knits her way though history, takes us on a personal tour of DC, and tries to interest her colleagues in resurrecting her infamous relish recipe. She talks with economist Milton Friedman, actor Judi Dench, writer Nora Ephron, and pianist Leon Fleisher. In pursuit of patriotism, Ms. Stamberg de-France-ifies popular culture, then ends in a Parisian park, chatting with a world-class conversationalist. Listen…
030 (2008-09-24)Nine to Five: The Working Week
The work we do, from Wall Street traders to taxi cab drivers. People who work with brassieres, with dead bodies, and off-the-books in an underground economy. A tone-poem by Ken Nordine, a podcast from Love and Radio, and sound-portraits from Radio Diaries, Toni Schwartz, Ben Rubin, David Greenberger, and hosts Ann Heppermann and Kara Oehler. Listen…
029 (2008-09-17)Old School: Back-to-School Special
Richard Paul follows "School VP," Asst. Principal Irasema Salcido, through her hectic multi-lingual morning at DC's Bell Multicultural High School. Host Katie Davis finds she "Got Carried." Slam poet and history teacher Taylor Mali schools us on "What Teachers Make." Producer Hillary Frank gets the shy "Quiet Kids" to speak up. Chicago Tribune columnist Mary Schmich's commencement speech advises "Everybody's Free (To Wear Sunscreen)," with music from filmmaker Baz Luhrman. Host Katie Davis takes her DC summer camp into the wild woods on a "Hike to Rock Creek," two blocks from where the kids live. And poems from Meryn Cadell and Jelani. Listen…
028 (2008-09-10)Vox Pop: For 9/11
The stars of this show are Americans, expressing their opinions, participating in our democratic discussion. We travel 8000 miles of America gathering "Vox Pop", roam the streets of New York City in the hours during and weeks after 9/11, hitting "Golf Balls" and spending our "Last Night in New York." And "Amber" provides an illegal alien p.o.v. via a radio call-in line. Works from Transom.org by producers Scott Carrier, Christopher Lydon, Matt Lieber, and Australian Wednesday Kennedy. Listen…
Тридцать лет отдал он служению своей стране. Этот день должен был стать днем его славы, его piece de resistance, итогом всей его жизни - днем открытия «черного хода» во всемирный стандарт криптографии. А вместо этого он заразил вирусом главный банк данных Агентства национальной безопасности.